Vrindavan Balavihar Houses

About Balavihar Houses Contests Latest Standings Upcoming Events Gallery
Congratulations

Arjuna's Arrows

for taking the lead after the House Inaugural Assembly!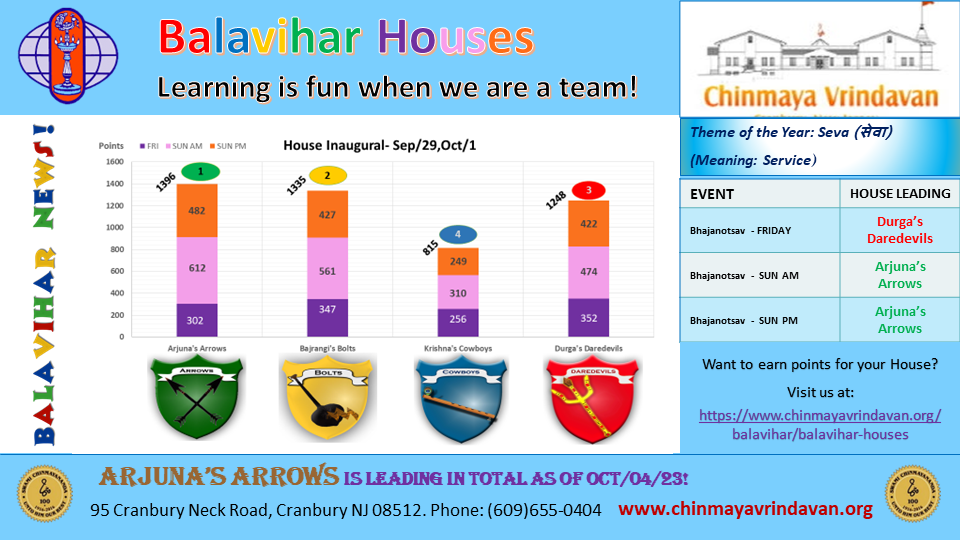 Hearty Congratulations to Bajrangi's Bolts for winning the House Trophy this year!
The House Trophy will be presented during the Mela on June 10th at 4pm. All Bajrangi's Bolts House members are requested to come and receive it. A special treat awaits you!
Latest House Standings as of 13th April 2023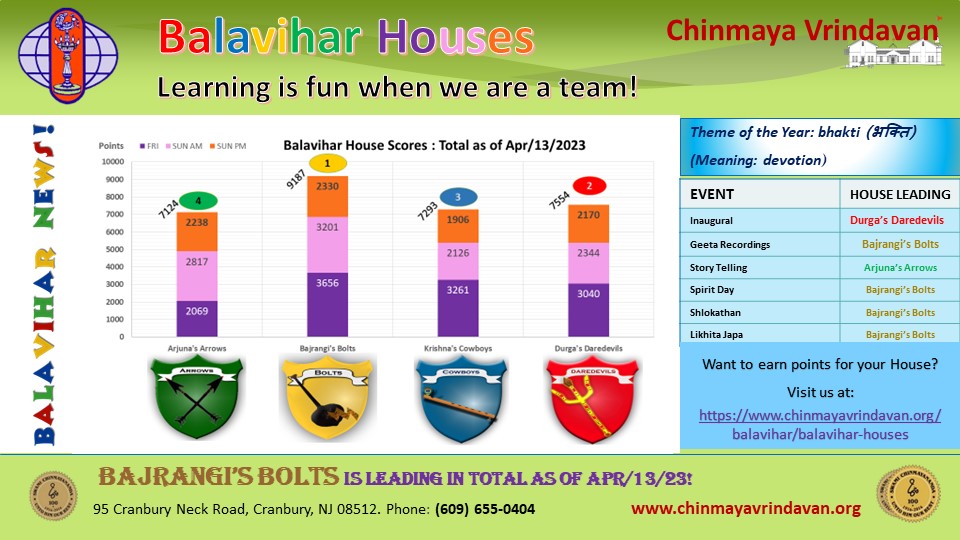 LATEST STANDINGS AFTER HOUSE SPIRIT DAY ON FEB 24/26th 2023
Bajrangi's Bolts have taken over the lead from Arjuna's Arrows after a strong showing in the House Spirit Day!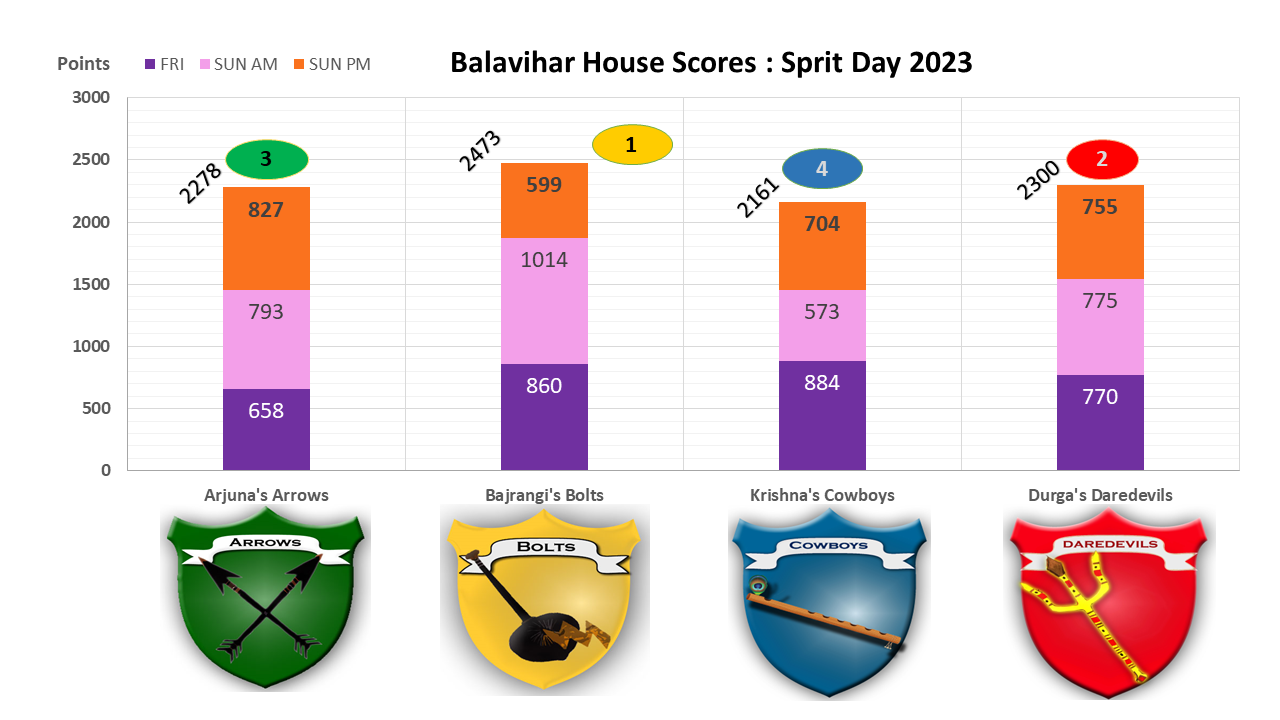 LATEST STANDINGS AFTER HOUSE INAUGURAL ON OCT 28/30th 2022
Durga's Daredevils are in the lead after all 3 sessions of the Inaugural followed by Bajrangi's Bolts!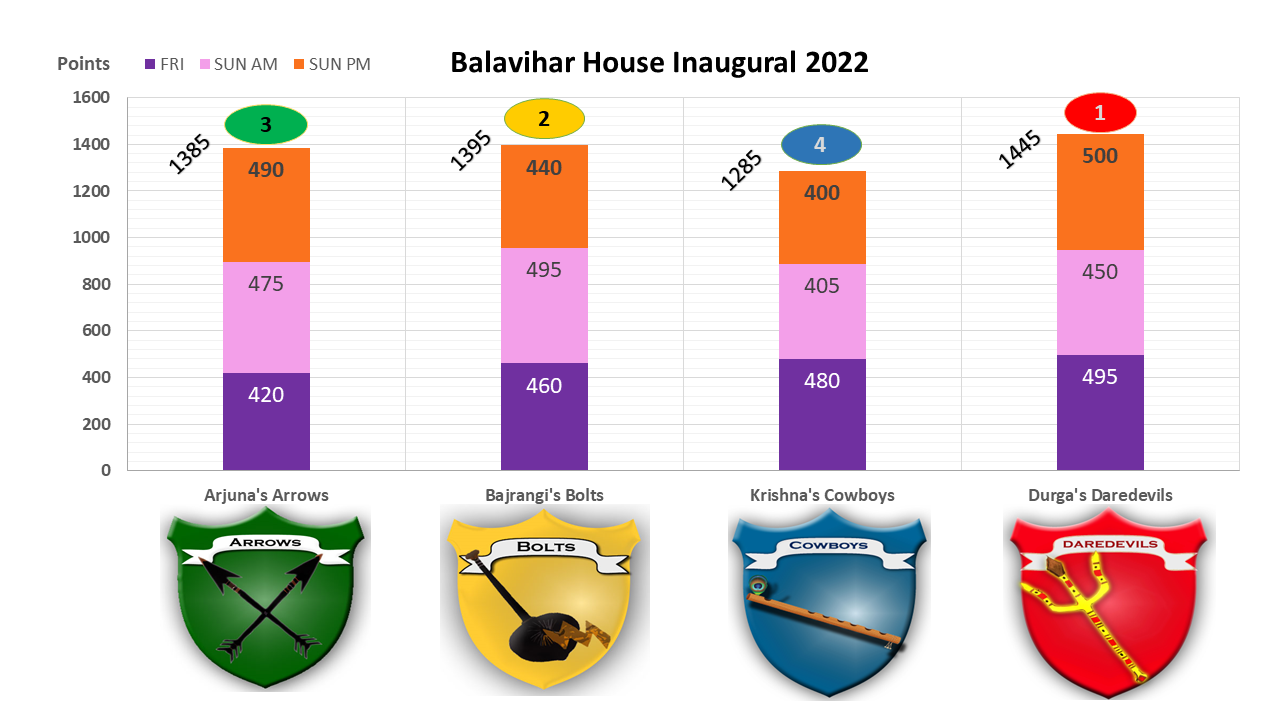 CONGRATULATIONS Arjuna's Arrows for winning the House Trophy for the first time in 6 years!
All members of the House are requested to assemble in the Lobby by 3.45pm on Sunday June 12th to receive the House Trophy from Swamiji! Please wear your House colors - green! You will all get a special treat as well! All winners of the Storytelling Contest and Baking Contest and top scorers in the Shlokathon are also requested to come to receive their prizes at the same time.


Latest Standings :
HOUSE STANDINGS AS OF 2nd MAY 2022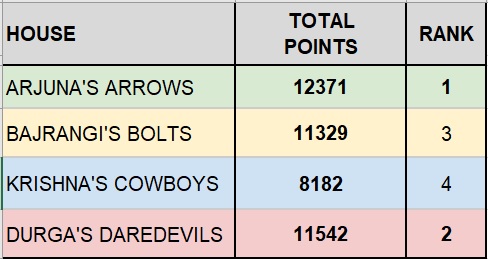 Balavihar House Spirit Day Scores Feb 11/13, 2022
Latest House standings after the House Spirit Day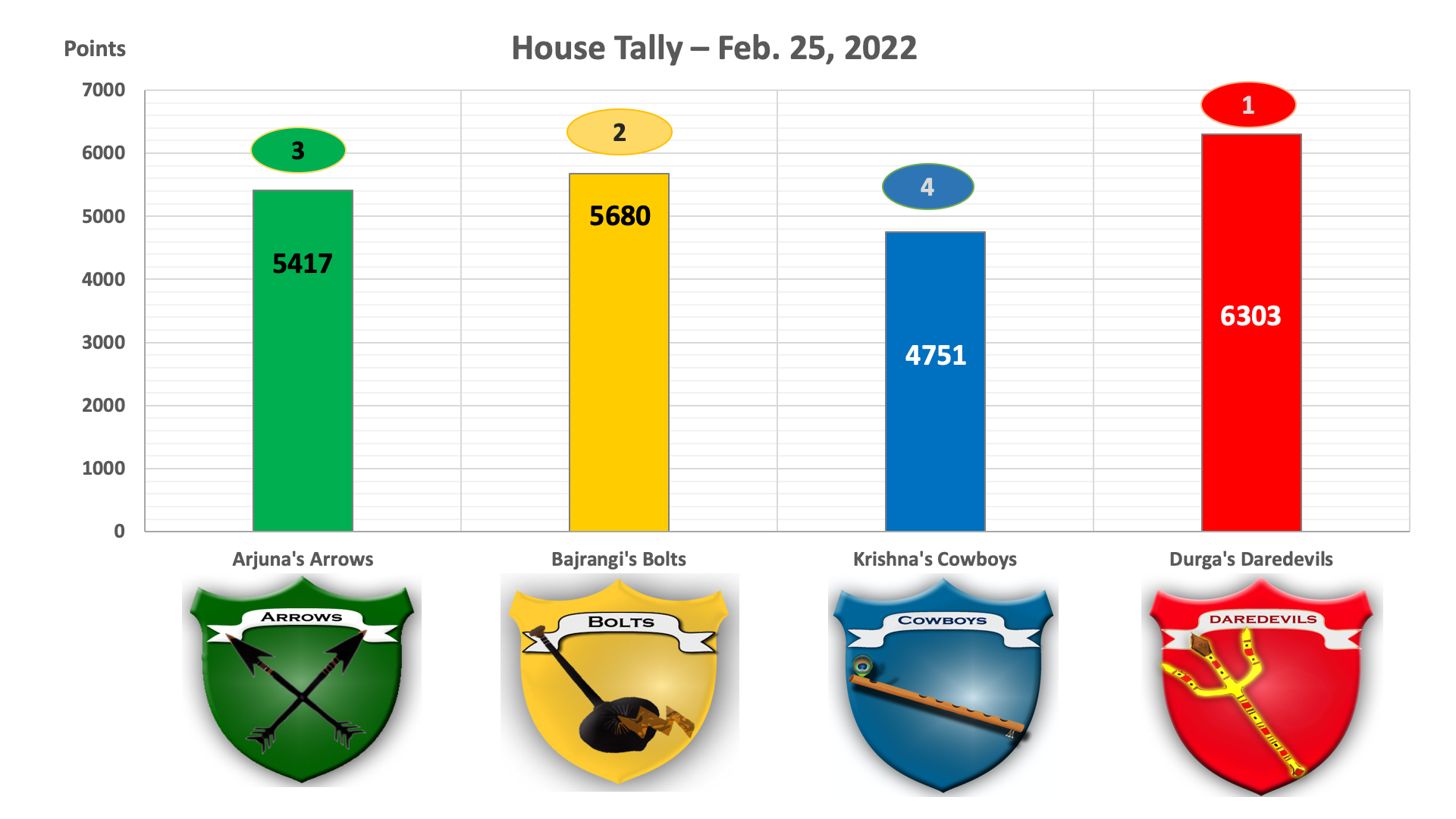 After Inaugural on Oct 29/31, 2021