Cultural Programs
Carnatic Violin Concert by Ambi Subramaniam on Sunday Septermber 18th, 2022 @ 4 PM.
Ambi Subramaniam will be accompanied by Sowmiya Narayanan on Ghatam and Akshay Ananthapadmanabhan on Mridangam.
Admission for these concerts are:
* Premium : $ 50 per person
* Regular : $ 25 per person
Please note that the seating for this concert is extremely limited.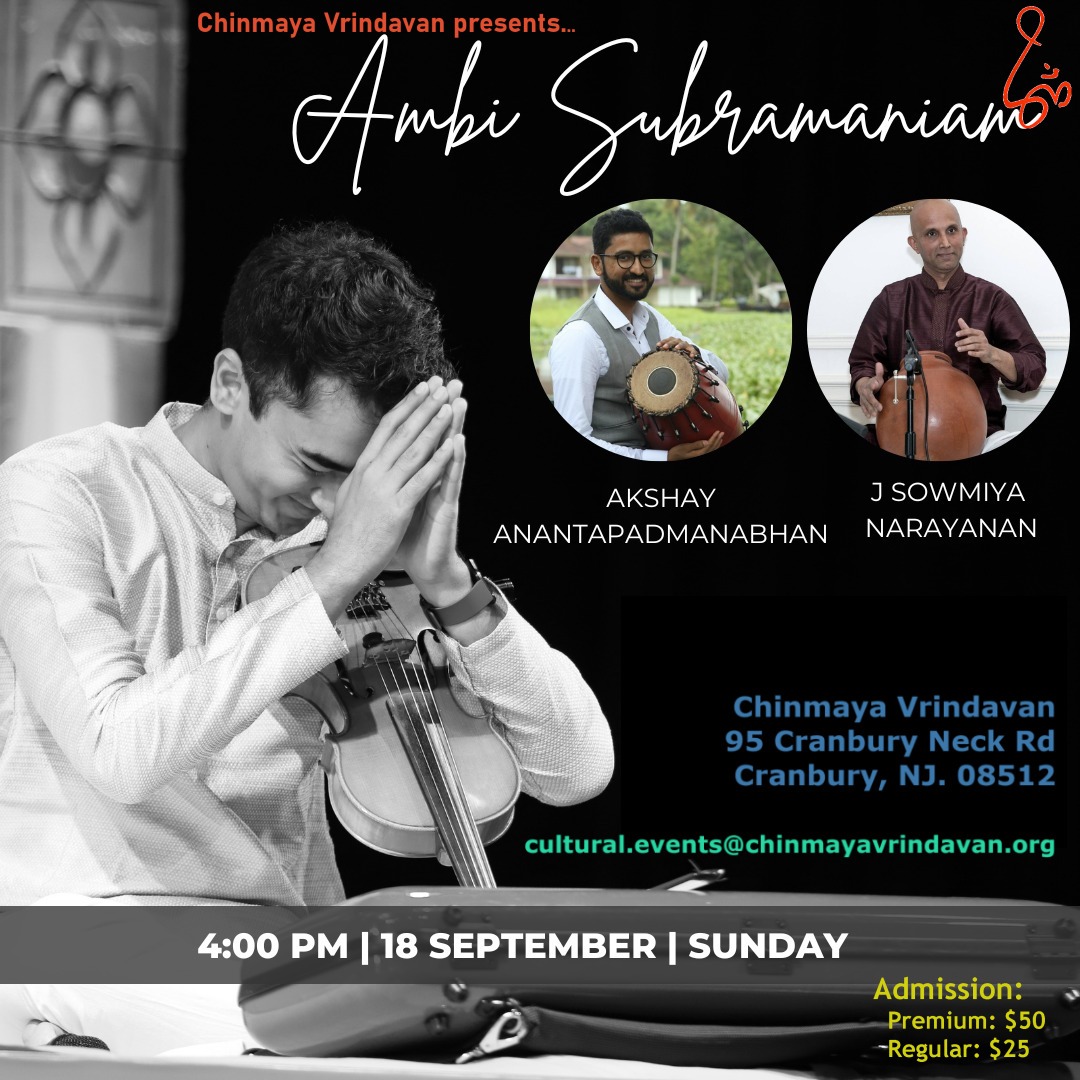 Chinmaya Vrindavan has hosted over 130 cultural events in last five years. Events include Bharatnatyam, Kathak, Kuchipudi, Mohiniattam, Carnatic and Hindustani classical concerts and performances by renowned Flute, Violin & Saxaphone maestros etc. In addition to performance by visiting artists, We promote presentations by local artists and upcoming youngsters in tri-state area.
Chinmaya Yuva Series Events are scheduled on periodic basis to show case talents of Chinmaya Bala Vihar youth.
For further information, Please contact Cultural Event team at Cultural.Events@ChinmayaVrindavan.org .