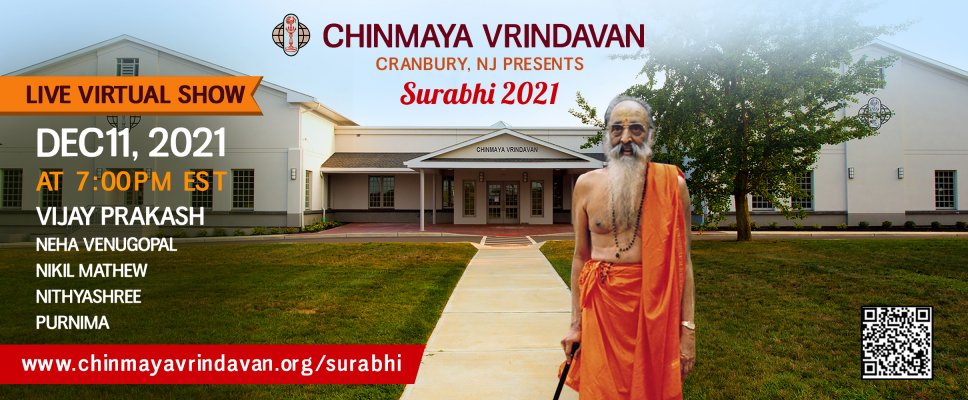 Hari Om,

Chinmaya Vrindavan hosted Surabhi 2021 on Dec 11th, 2021, an Annual Musical Extravaganza and Fundraiser, a celebration of the efforts of all our volunteers who stood steadfast during the pandemic and helped continue the various programs that reach the Chinmaya community.

We sincerely thank our volunteer teachers who engaged Bala Vihar Students through remote learning, Our temple Volunteers who worked relentlessly to continue daily rituals at the temple, Our Ashram administration team for making sure that all COVID norms were strictly adhered to and thus ensuring the safety of all, we sincerely thank Swami Shantanandaji for reaching out to all families during the difficult times and being a pillar of strength.

With increased numbers for Adult study groups, we plan to use the existing kutia for Adult study groups and build New Residential Quarters for Swamiji and Priests. Your generosity has helped us build a beautiful Ashram for our future generations and keep them engaged with Vedic Teachings.
We seek your support to help us with following projects :

Category 1: Residential Quarters for Swami Shantananda Ji & Priests ( Goal for 2021 : $200,000 )

Category 2: Existing Mortgage Service ( Goal: $150, 000 )